We are Team Jordan: Terry, Bob and Timothy, "Doing it for Emily!"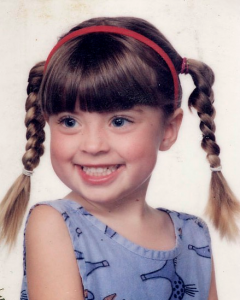 Emily Louise Jordan (9/23/91-4/29/97)
This is the place where we will share stories about why we are "doing it for Emily."
Emily was only four when she was diagnosed with leukemia. She passed away at the age of five, just after her brother Timothy was born. That was 25 years ago! Ever since, we have been competing in endurance events and raising funds for the Leukemia & Lymphoma Society in her memory.
Our dream is when a parent hears the words, "Your child has leukemia," the very next phrase will be, "But, it's okay. There's a treatment with no side effects!"
Until that day arrives, we will do our part, with your help, to raise funds for research, support and education.
With love and gratitude,
Terry, Bob and Timothy